full-time pro
award-winning talent
30 years performing experience
300 shows a year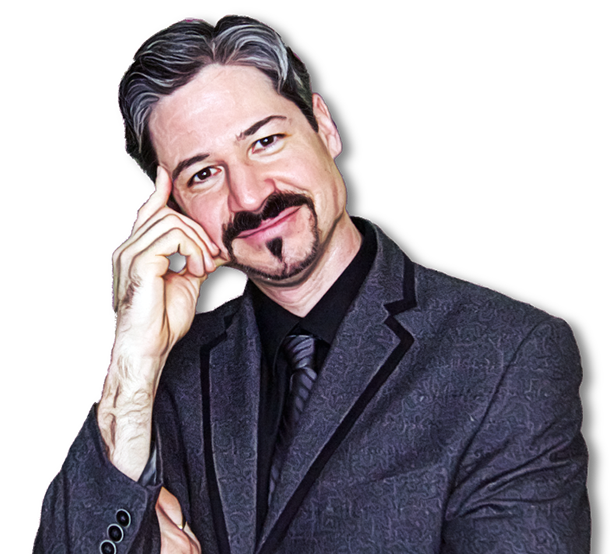 HIRE BRETT FOR YOUR
corporate events
Don't risk hiring an amateur for your important event! Brett is Cincinnati's premier corporate magician with decades of experience and hundreds of satisfied clients.
HIRE BRETT FOR YOUR
family events
Celebrating a special occasion? Create treasured memories by having Brett entertain your guests with amazing, highly- interactive magic.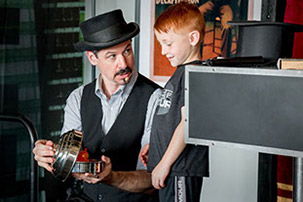 HIRE BRETT FOR YOUR
children's events
Kids of all ages love Brett's unbelievable (and often hilarious) magic. Count on Brett to amaze and amuse everyone with a surprising, fast-paced show!
A FEW WORDS FROM SOME OF MY HAPPY CLIENTS
We got tons of compliments about you, as usual."
– Jim Favret, Belterra Casino
"Everyone absolutely loved you!"
– Darlene Kamine, Cincinnati Children's Museum
"I have owned and operated an entertainment agency for over 30 years and I often have the need for magicians. Brett has been my go to magician since 1993. I have used him close to 200 times for both children and adult events and I have never heard anything but the highest praise for him from my clients. Not only is Brett an amazing magician, he is professional in every way. I can, without hesitation, give him my highest recommendation."
– Randy Pepple, Talent Agent
"I have received many rave reviews about your performance. You seem to have that certain talent that reaches people of all ages."
– Brad Bourret, Hillcrest Country Club
"I would highly recommend Brett Sears for high quality entertainment. He is extremely professional, courteous, prompt, and has a fantastic rapport with children of all ages. Brett Sears' Magic Show is big fun for everyone. It's a great "feel good" touch for any event you might be planning, whether it's corporate/company, birthday, anniversary, etc."
– Liz Buckingham, Merrill Lynch
Brett is not only an excellent magician, but a great showman. He can entertain any crowd from children to adults. I would highly recommend Brett for your entertainment needs.
– Victor Ertmanis, TPC River's Bend
"You exceeded our expectations by providing prompt, professional and self-sufficient service. The feedback from those in attendance was that all ages were mesmerized."
– Amy Rathsmussen, Scioto Corporation
"Awesome Entertainer!! Brett's magic is fascinating to watch! I highly recommend him – for children to adults! I will continue to use him for private and corporate events!"
– Beverly Corsmeier, Live and Play Cincinnati
"One of the Moms called me and said her son told her that was the 'best party ever.' Thanks so much!!!"
– Michelle Ruble, REV Media Marketing LLC
"Thanks again for a fantastic show!"
– Emily Weinstock Stout, Great Wolf Lodge
"Thank you Brett! Everyone had nothing but wonderful things to say about you and your magic! Thank you for providing the entertainment!!"
– Beth Pennington, Procter and Gamble
ENJOY DINNER AND SOME MAGIC!
See Brett Perform Around Cincinnati
While you most likely cannot attend one of Brett's private performances at a corporate show or wedding, we have GREAT news! You can see him perform his mind-boggling magic at any of his six local restaurants around town!
FEEL FREE TO STAY CONNECTED WITH ME ON SOCIAL MEDIA!